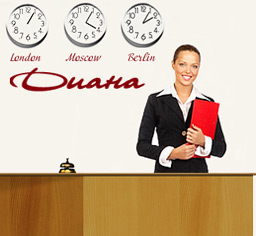 34a Kalinin st.
Arzamas, Nizhegorodskaya obl., Russia
phone: +7 (83147) 2-40-64
fax: +7 (83147) 72-777,
e-mail: diana-hotel.bron@yandex.ru.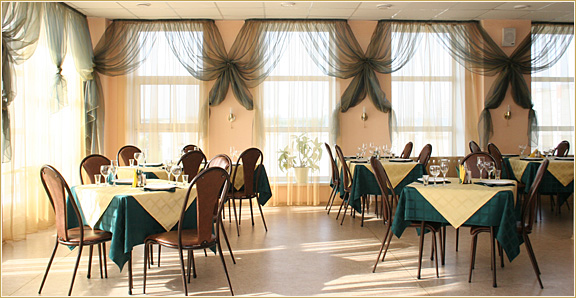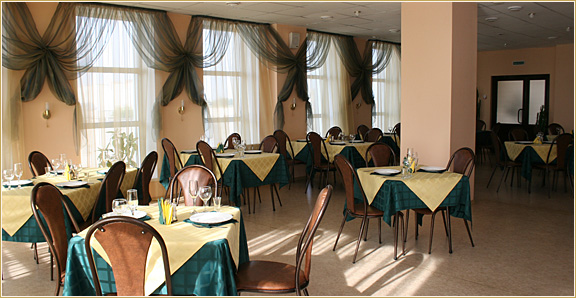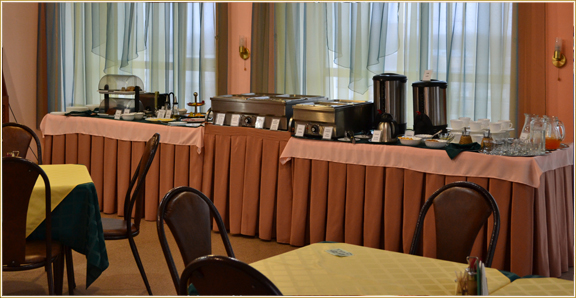 Cafe-bar "Diana" is situated on the 7 th floor of the Hotel Complex.
The benevolent and trained staff offer you business lunch, dinner, supper.
At the menu there are our specialities. They are salads "Charm", "Poseidon", meat "Chabli", dessert "Diana", "Venezia" tea. The already known courses are offered at your choice – manty, pelmeni made by hand in pot, julienne and many others.
The divers wine card comprises dry, sweet, semi-sweet wines produced in Abkhazia, Italy, Germany, cognac assorted, hard drinks for real men - whiskey, rum, tequila and so on.
The pleasant atmosphere of hospitality, high service and personal consideration towards each guest expect you.
The magnificient birds's - eye view, too.
Cafe-bar phone: +7 (83147) 7-21-40.