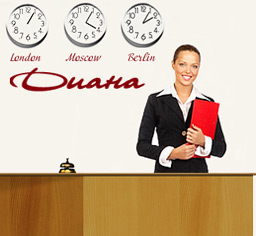 34a Kalinin st.
Arzamas, Nizhegorodskaya obl., Russia
phone: +7 (83147) 2-40-64
fax: +7 (83147) 72-777,
e-mail: diana-hotel.bron@yandex.ru.
For tourist groups
Booking discounts and bonuses.
The guest can be checked in only if he has passport.
Our advantages:
free approaches for buses and free of charge carpark;
possibility of payment in cash or in written order;
making up of food package for your journey.
Phone: 8 (83147) 72-777